Training and ACCT Certification
Challenge Towers delivers training programs of the highest quality that go above and beyond ACCT Standards. Our goal is to increase the technical and facilitation abilities of every trainee by meeting them where they are at and adapting our curriculum and techniques to best fit their needs. We offer fully customizable site-specific trainings, open enrollment full certification trainings, skill specific workshops and more. Give us a call today and we will explore how our trainings can best suit your needs.
Prepared. Competent. Efficient.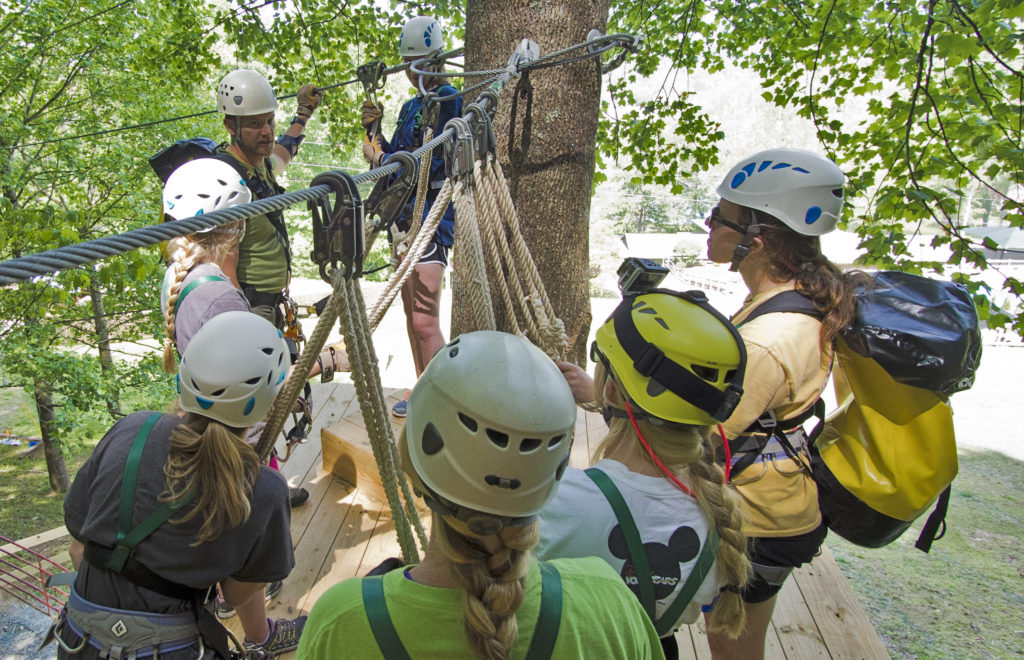 Challenge Towers was one of the first Professional Vendor Members accredited by the Association for Challenge Course Technology and we offer a wide range of site specific and open enrollment trainings and practitioner certifications.  Challenge Towers trainings are tailored to your operation and instructed by passionate and experienced educators.
Our trainers travel to your site and deliver a custom training tailored to your course, equipment, and goals.  We utilize a blend of instructional formats including discussion, demonstrations, manual review, and hands-on skills application. Trainings that include practitioner certification require skills verification through written and practical assessment.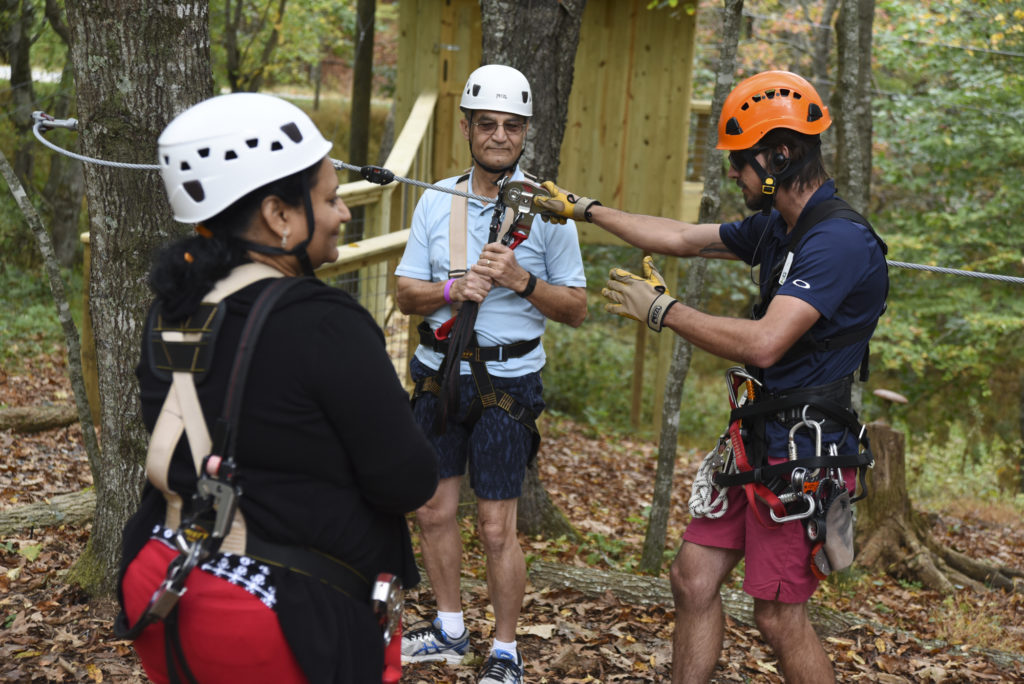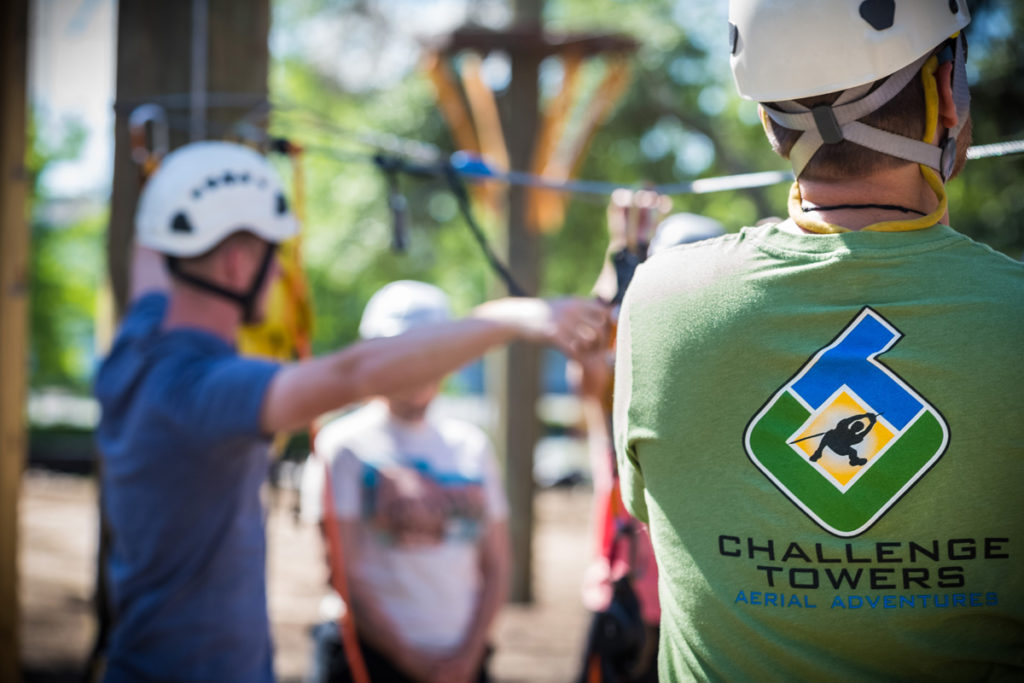 ACCT Practitioner Certifications and skill specific workshops hosted at our traditional team building and commercial aerial courses in Blowing Rock, North Carolina. Designed for everyone from new practitioners looking to build their resume, to seasoned course managers looking to refine their skillset, these comprehensive trainings and workshops blend hands-on experience across a wide range of low and high elements, using advanced equipment, and emerging technologies.
ACCT Certification Requirements
Download the Challenge Towers ACCT Certification Matrix and learn more about the requirement and competencies for Level 1, Level 2, and Challenge Course Manager.
Ready for a new
Adventure?