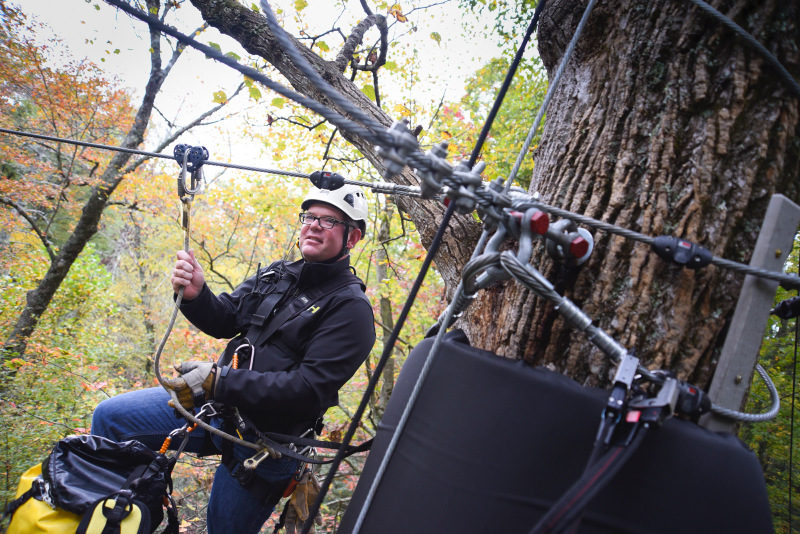 Annual income from zip lines is estimated to be nearly $200 million in the US and Canada. A canopy tour is a series of interconnected ziplines built in the upper portion of a forest, known as the tree "canopy". Ziplining from tree to tree on a canopy tour provides guests the truly unique opportunity to experience nature from a different point of view, and to feel the ultimate thrill of flying. Thoughtful course design and expert craftsmanship produces integrated systems that are efficient to operate and require little ongoing maintenance.  Now is the time to let your dream of a canopy tour take flight.
Want to create a canopy tour like experience, but don't have the right trees or topography? Zip tours apply the canopy tour model to pole-based platforms and purpose-built towers that can be installed on nearly any site, be it rural or urban, steep or flat, forested or open field. Purpose-built tours reduce the long-term care, maintenance, and cost common to canopy tours and eliminate the risk associated with tree health, infestation, and storm damage. Enjoy the freedom of design to build what you want where you want and not be limited by the limitations of particular stand of trees.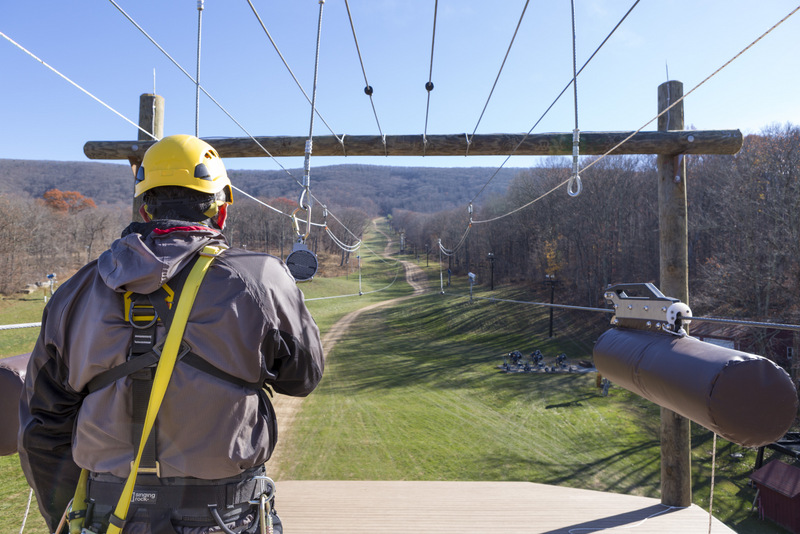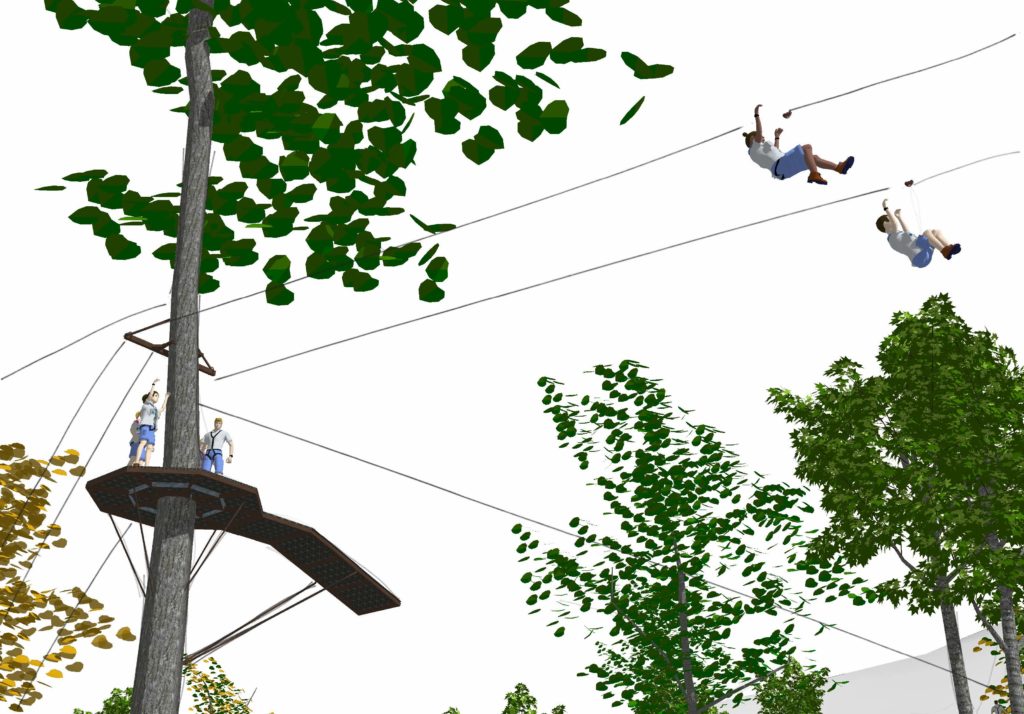 A point-to-point zipline is designed with platforms at both ends so that it is easier and more efficient to access, which can greatly improve throughput. Braking systems, including automatic brakes, can be installed to manage risk better than with a ladder dismount of a gravity zip. Perhaps best of all, facilitating a point-to-point zipline is simpler and takes less staff to operate. Point-to-point ziplines can be built in trees, poles, or purpose-built platforms, so they can be built on nearly any site.
Calculate your ROI
Discover the potential earning power of your zip line facility with our exclusive project investment calculator.
Ready for a new
Adventure?