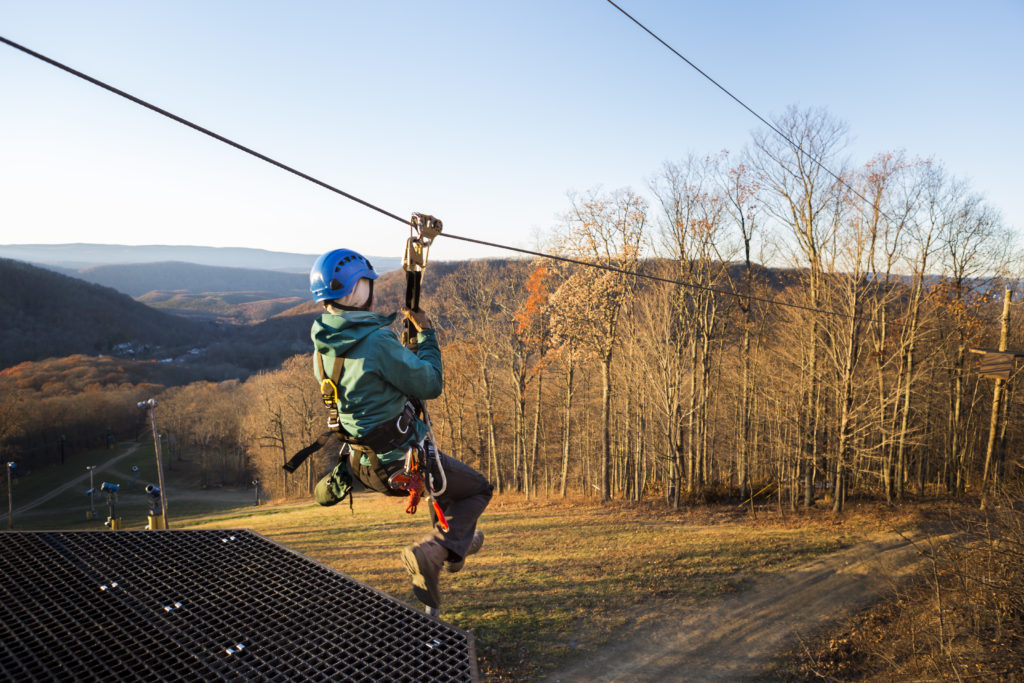 Simple to install and cost-effective, the gravity zip is a classic choice for camps and other programs looking to add aerial adventure activities.  A gravity zipline is a single cable installed between two points with a deep belly designed to utilize gravity as the primary brake.  Gravity zips can be installed on challenge courses, climbing towers, trees and poles and are characterized by a steep initial drop as the rider races to the center of the cable. As riders move past the zipline belly, a corresponding steep slope absorbs the rider's momentum and they begin to roll back to the center of the cable where a ladder or movable stairs can be used to assist riders in their dismount. Those looking for high-volume ziplines should avoid the gravity zip. 
A point-to-point zipline is designed with platforms at both ends so that it is easier and more efficient to access, which can greatly improve throughput. Braking systems, including automatic brakes, can be installed to manage risk better than with a ladder dismount of a gravity zip. Perhaps best of all, facilitating a point-to-point zipline is simpler and takes less staff to operate. Point-to-point ziplines can be built in trees, poles, or purpose-built platforms, so they can be built on nearly any site.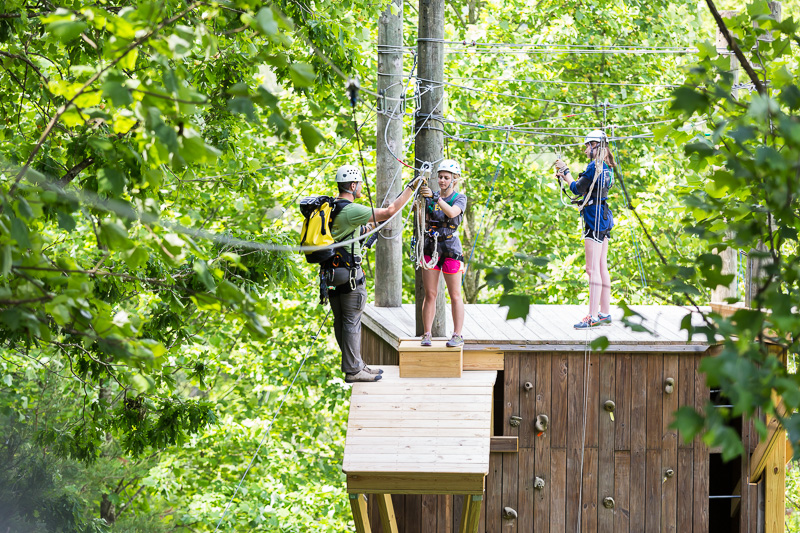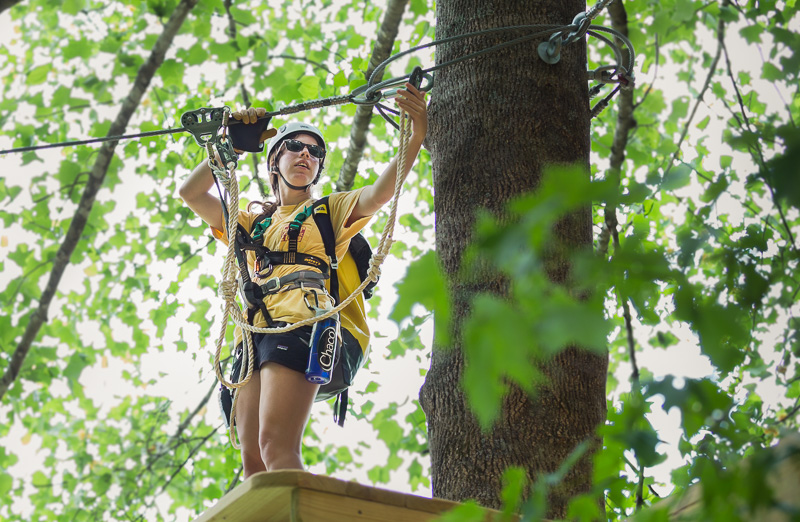 Looking to create a new and different experience for your campers? Create a custom mini zip tour consisting of 2 or more interconnected ziplines built in trees, on poles, or integrated with your challenge course or climbing tower.  Add in features like a bridge, treehouse, or rappel station for a unique and engaging experience for campers of all ages.
Contact Us
Are you ready to take flight? Contact one of our zip line experts to get started on your journey.
Remote Project Evaluations
Our design team can help you assess project feasibility and site specific considerations with a digital project survey to help inform your planning process. Our digital site review will deliver a concept proposal that includes a project summary tailored to your goals, using a combination of geodata and satellite imagery to evaluate design possibilities and visualize your project.
Ready for a new
Adventure?