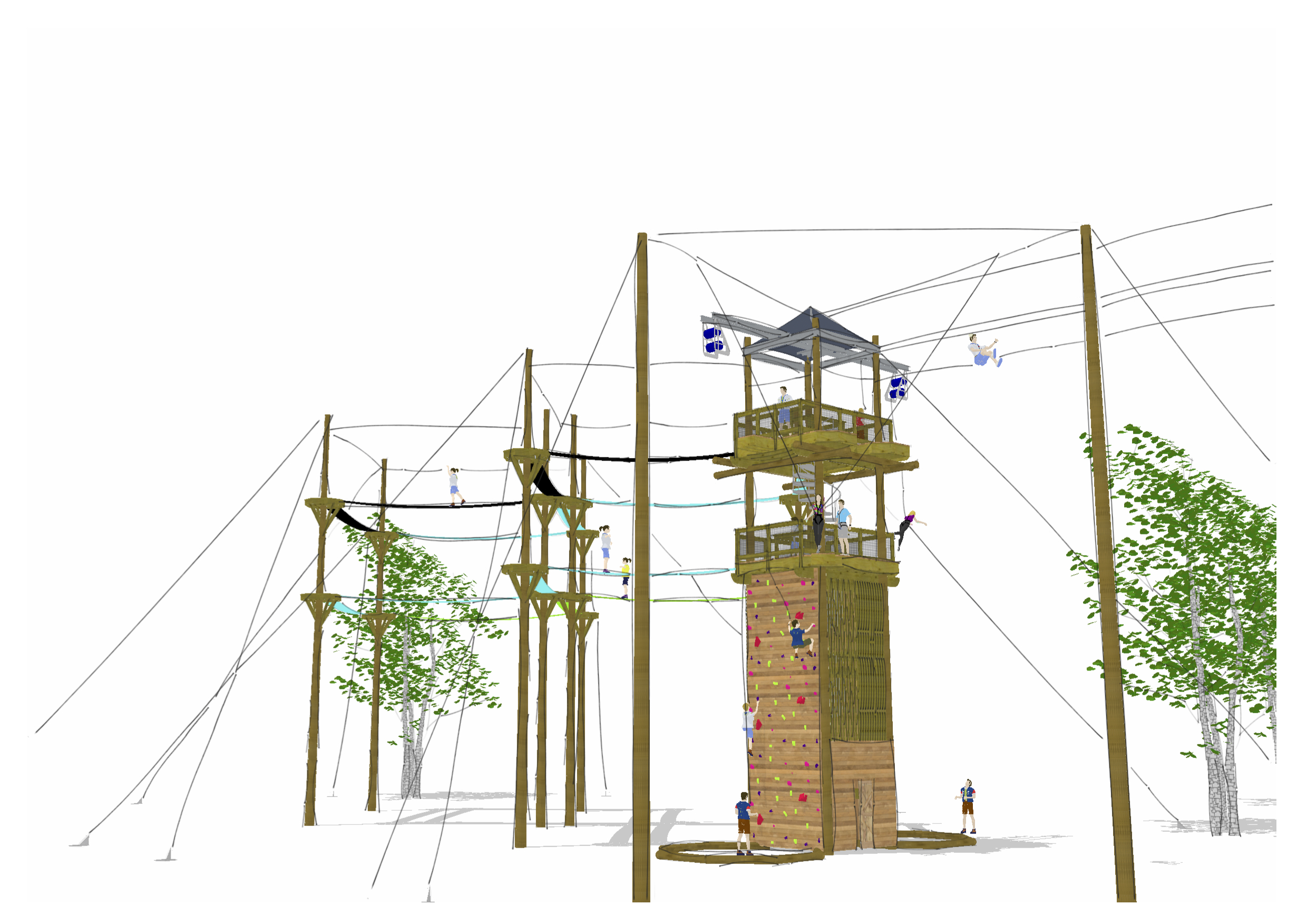 The Double Diamond is a complete adventure playground sure to satisfy beginner and expert adrenaline addicts.  Test your nerve while navigating the challenge course, show your skill while scaling the climbing wall, and summon the screams with zip lines, swings, and Powerfan free fall.  If the Double Diamond doesn't speak to your adventurous spirit, there might be something wrong with you.
The Double Diamond offers a range of activities that are simple and easy to manage.  The activity tower provides easy stair access to as many as 26 elements spread across three levels and features Koala Continuous Belay. Dynamic options include climbing and rappel surfaces, free fall jump, swing-by-choice, and single and dual zips all designed for efficient and consistent operation and supervision.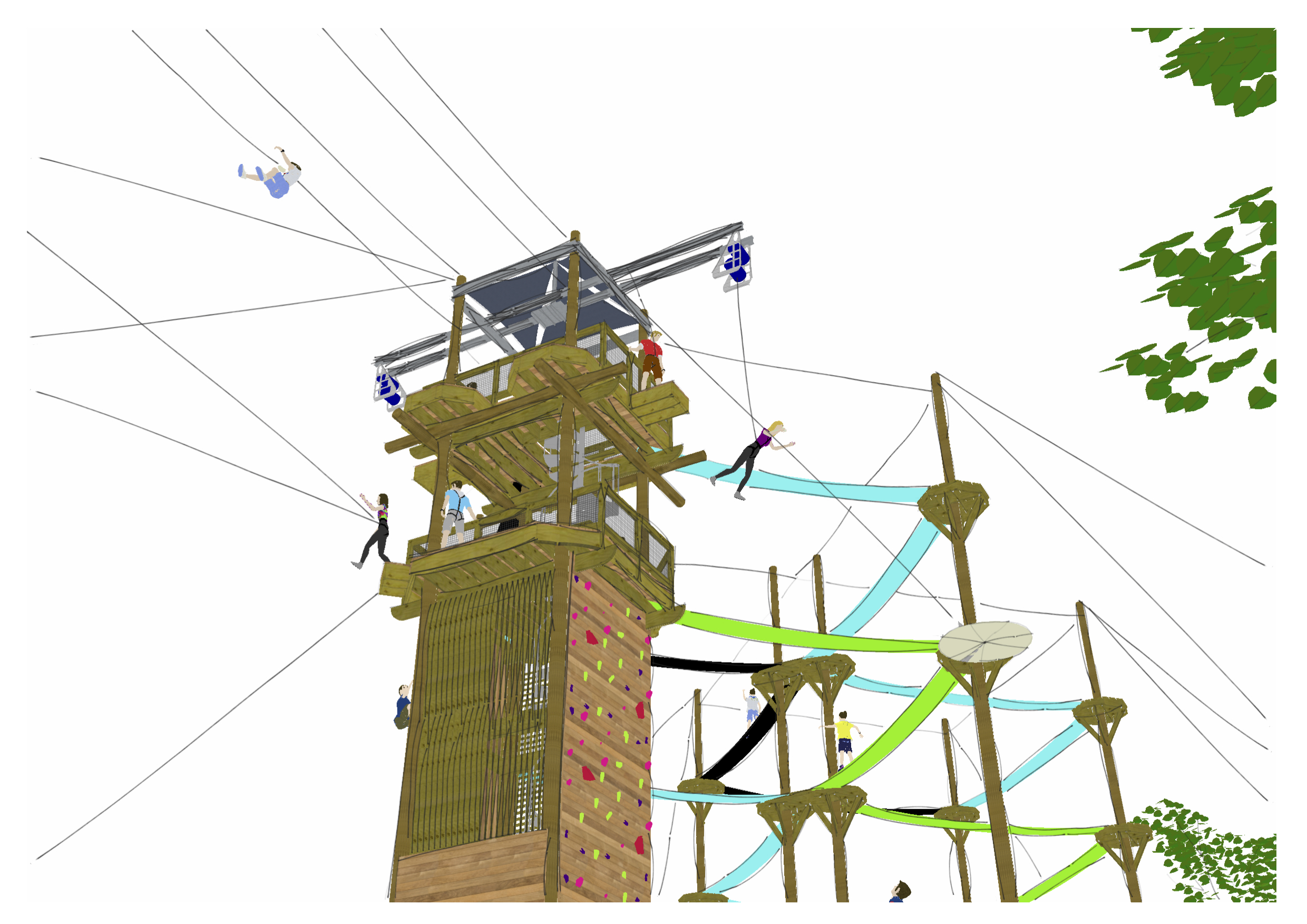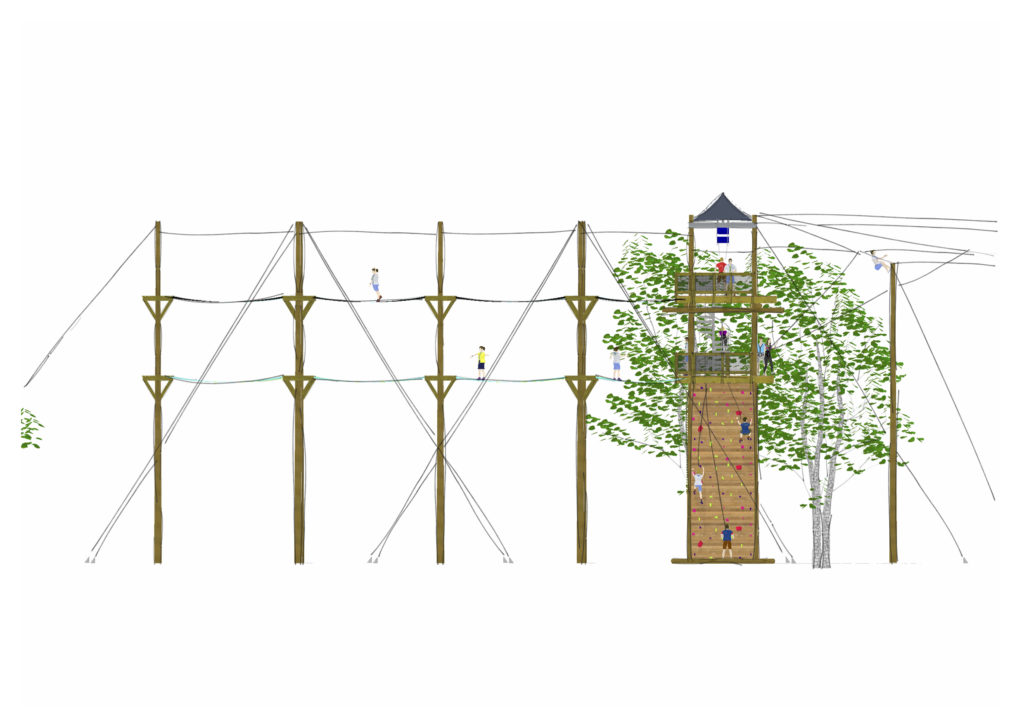 Camp and Commercial Crossover
The Double Diamond is ideal for adventure park operators looking to maximize their investment in a small and compact footprint and camps and conference centers facilitating a progression of skill and activity over multiple days or weeks. Accessible to a wide range of age and ability, the Double Diamond will keep your audience active and engaged.
Remote Project Evaluations
Our design team can help you assess project feasibility and site specific considerations with a digital project survey to help inform your planning process. Our digital site review will deliver a concept proposal that includes a project summary tailored to your goals, using a combination of geodata and satellite imagery to evaluate design possibilities and visualize your project.
Ready for a new
Adventure?