While many items can be addressed in-house, improvements and modifications to critical components and substantial structural changes should always be completed under the supervision of a qualified vendor. Challenge Towers has decades experience maintaining a wide range of challenge courses, climbing towers, zip lines, and giant swings.
No Matter Who Built It, We Can Fix It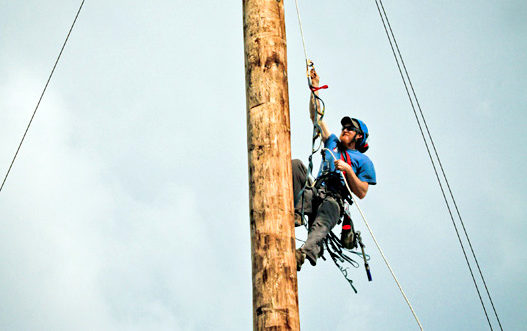 Whether an unexpected repair or planned maintenance project, our team can quickly assess the problem and recommend the proper solution. Our maintenance technicians work at  facilities small and large throughout the year completing emergency fixes, replacing aging and worn components, and making updates and expansions.
Our team approach to problem solving means you get sound solutions quickly.  With basic information, we can identify the problem and return recommended solutions, their cost and other important considerations.  Our field technicians work at a variety of facilities in the US and abroad and are adept a addressing unexpected issues and on-the-fly repairs.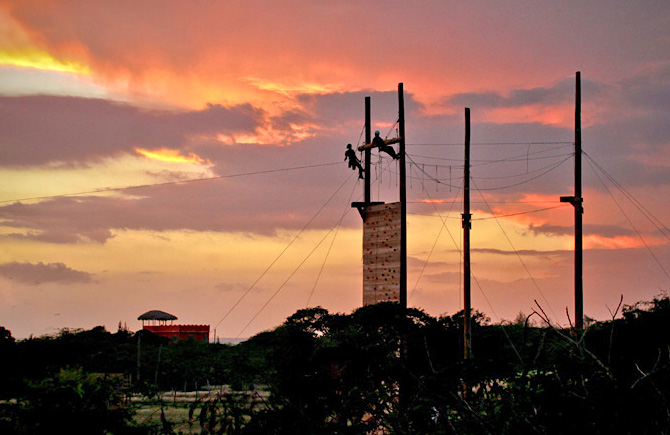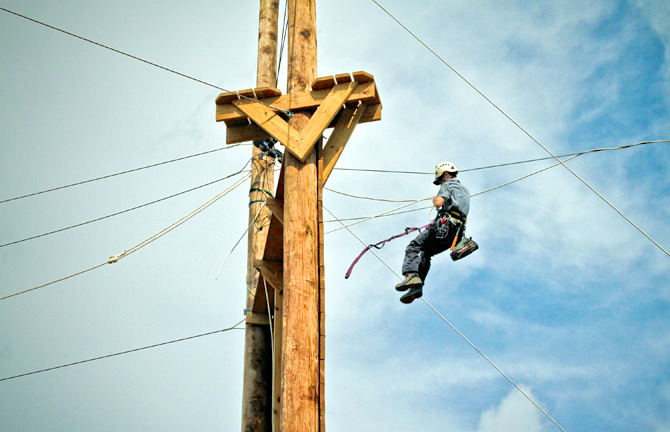 An organized and accessible coordinator manages each and every project.  They keep you informed, supervise logistics, and provide critical support to our field technicians.  We plan and plan some more to make sure that we fix it right the first time.  Our commitment to quality results in lasting solutions that keep your course in compliance with prevailing standards.
Ready for a new
Adventure?