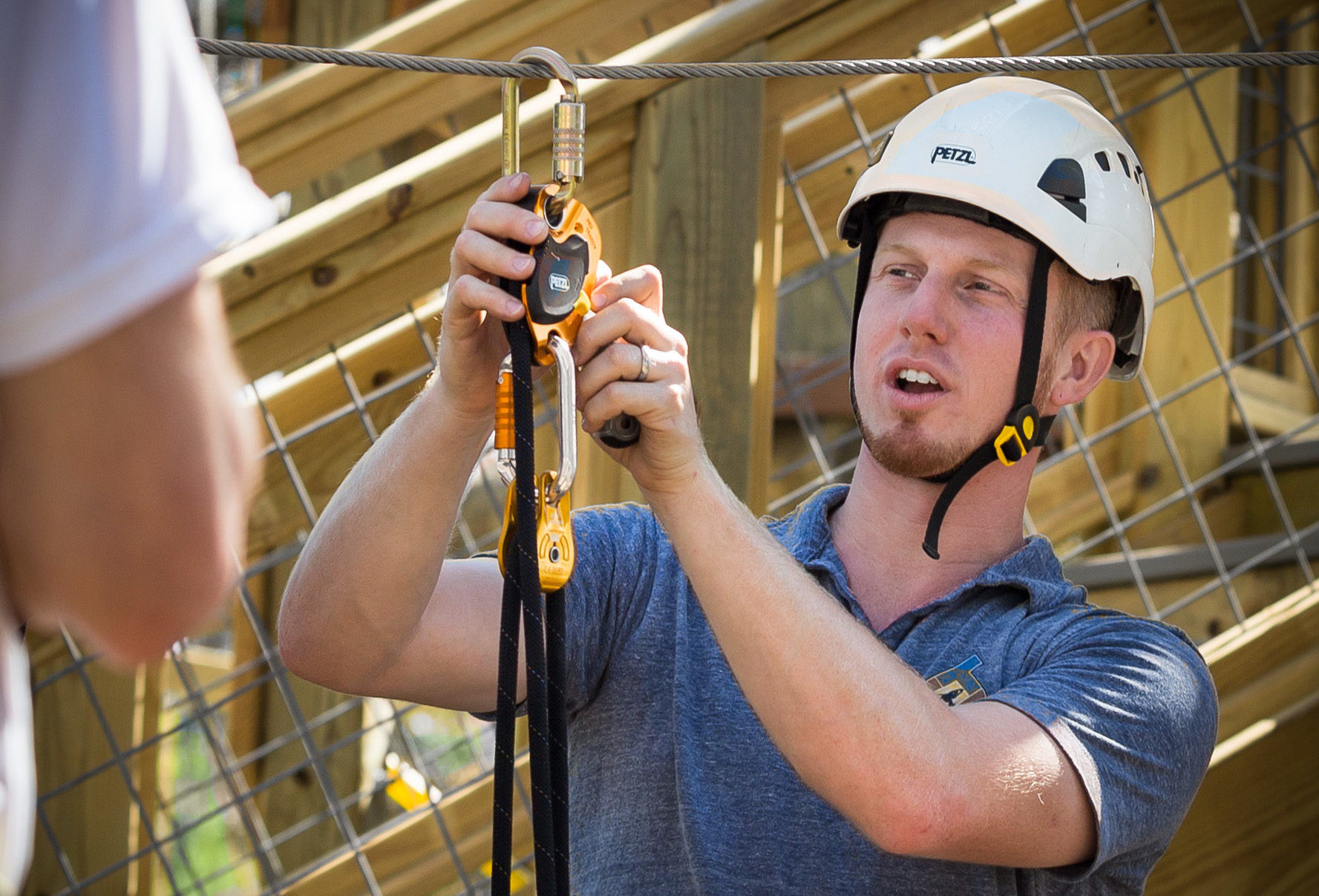 Challenge Towers was one of the first Professional Vendor Members accredited by the Association for Challenge Course Technology and we offer a wide range of site specific and open enrollment trainings and practitioner certifications.  Challenge Towers trainings are tailored to your operation and instructed by passionate and experienced educators.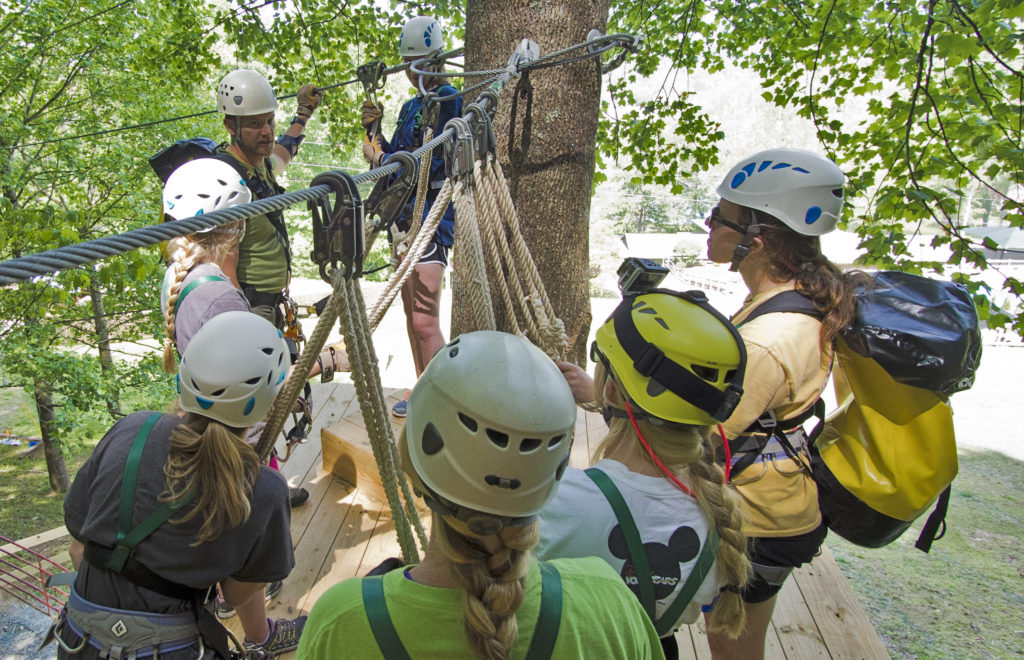 Course material will vary from event to event, covering topics ranging from: Low Ropes - permanent and portable initiatives, High Ropes, Zip Lines, Giant Swings, specialty events, Climbing Walls, Facilitation skills, Advanced & Emerging Technologies, and Basic & Advanced Rescue Systems.
Our courses are designed for everyone from new practitioners with no prior experience, to course managers wanting more professional development outside their site, to L2 practitioners wanting to re-certify. We also offer advanced training for challenge course professionals with a strong technical background.
Rope Access Open Enrollment Training (Registration Closed)
Dates: November 14-16, 2018
Location: Blowing Rock, North Carolina
Topics: SPRAT/IRATA based rope access techniques integrated into the challenge course environment for inspectors, installers, and course managers.
Who: Challenge course professionals with a strong technical background.
Price: $450 (excludes travel and lodging).
Course Manager Training - Full Certification
Dates: March 5-8, 2019
*will include 6 hours of online content prior to attendance.
Location: Blue Ridge Assembly, Black Mountain, NC
Topics: Chapter 2 Operations Standards, Section A and B of the ANSI/ACCT 03-2016 Challenge Course and Canopy /Zip Line Tours Standards. 
Professional Guest Speakers such as lawyers, insurance brokers, HR management, etc.
Outdoor recreation law
Liability Insurance
Risk Management System
Record Keeping

 

Course and Gear Inspections
Human Resource Management
In-House Training Considerations
Marketing

 
Who: Course managers, owners, and operators.  This training will culminate in a CM Certification with successful completion of the course and exam.
Price: 
Training & Test - $895

Training Only - $695                                                                                 

                                   *

does not include food or lodging
Lodging Available: $45/night (dorm/hotel style room) at the Blue Ridge Assembly.
Prerequisites:             
Must be 21 years or older to test for certification.
Level 2 Practitioner Certification (or 110 hrs training and 30 hrs of managerial training delivered by a Qualified Course Professional
Submit portfolio documenting 500+ hrs experience.
Required text: Current edition of the ANSI/ACCT Standards (digital or paper copy)
Level 1 or 2 Practitioner Certification
Properly trained staff are essential to your risk management program. Challenge Towers' trainers travel throughout the U.S. and abroad to deliver high quality and engaging curriculum for you and your staff.  We help trainees gain conceptual knowledge applicable to your site specific procedures and practices and technical skills that support sound risk management policy.
Our work with businesses and organizations in more than 30 states allows us to keep you current with evolving standards and best practices for a range of facilities large and small. Our trainings are built on a foundation of ACCT Standards and extend to include practical information about implementation and compliance with ANSI/ASSE z359 fall protection code and OSHA guidelines for staff working at height.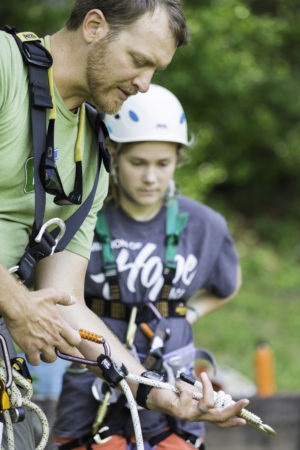 Certification Requirements
Download the Challenge Towers ACCT Certification Matrix and learn more about the requirement and competencies for Level 1, Level 2, and Challenge Course Manager.
Questions? Visit our FAQ page for more information. Don't see your question? Drop us a line and we will be happy to answer any additional questions you may have. Or give us a call at 828-759-5282