Big Fun. Small Footprint.
Designed for Peak Adventure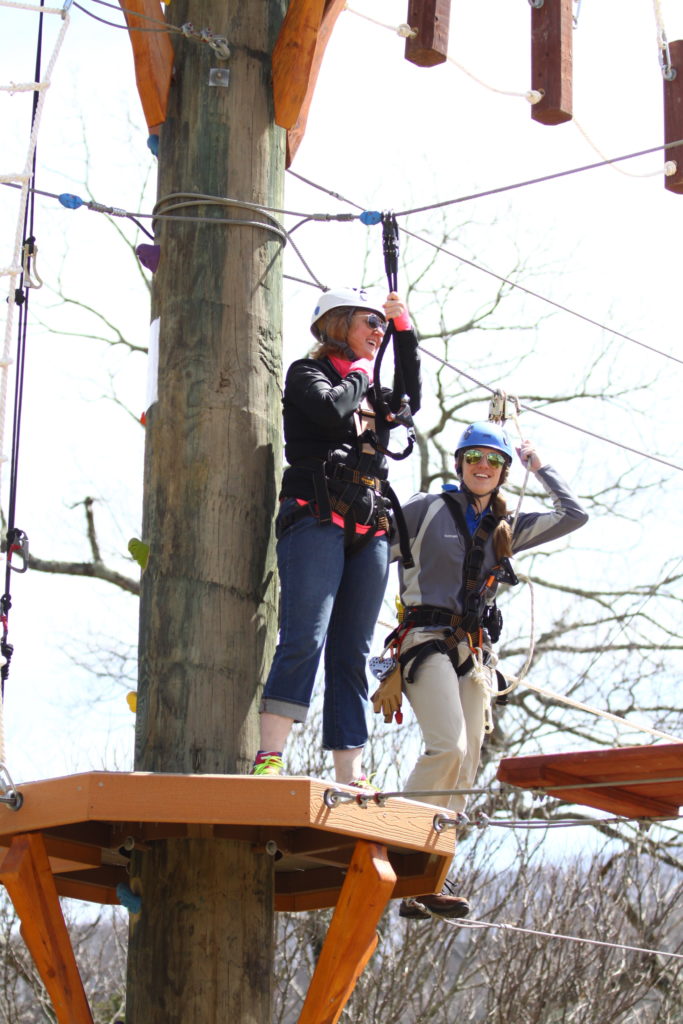 Skylark Aerial Park Platforms
Challenge Towers' exclusive Skylark platforms are designed to meet the demands of high-volume operations while being simple to install and near maintenance free. Traditional platform design requires element rigging and foot cables to be secured either below or above the platform deck resulting in trip hazards and awkward transitions between platform and elements. The unique direct-connect design of Skylark platforms allows elements to be connected to the platform frame eliminating step-downs and trip hazards. The frame is finished with synthetic decking and fascia that resist wear and warping. A sculpted-wood cover is placed over the angled steel braces to bring shape and balance to the overall design.
Vertical Activity Promotes Efficiency
Westpark features vertical ascending and descending stations that create dynamic climbing and rappelling activities which help reduce bottlenecks and promote efficient movement throughout the course. Users can climb vertically between levels using ascending stations that by-pass traditional elements and diagonal ascending nets to quickly access more difficult terrain. Users on the top level of WestPark can easily and quickly exit the course by rappelling to ground using the descending stations. The descending stations by-pass the central entrance and egress point and reduces congestion in the lower levels of the course.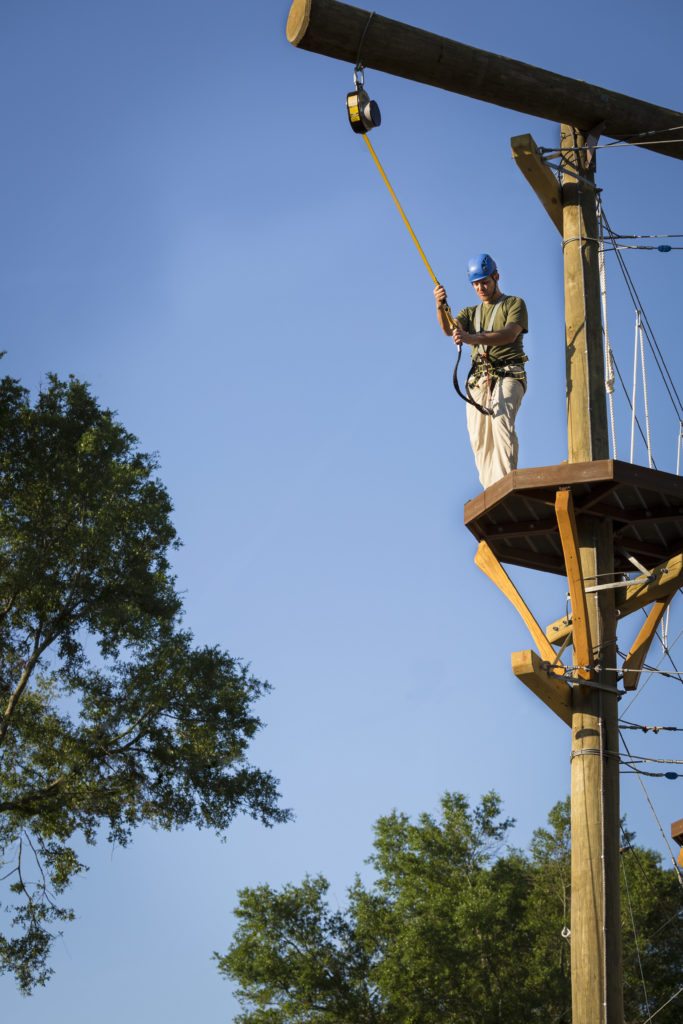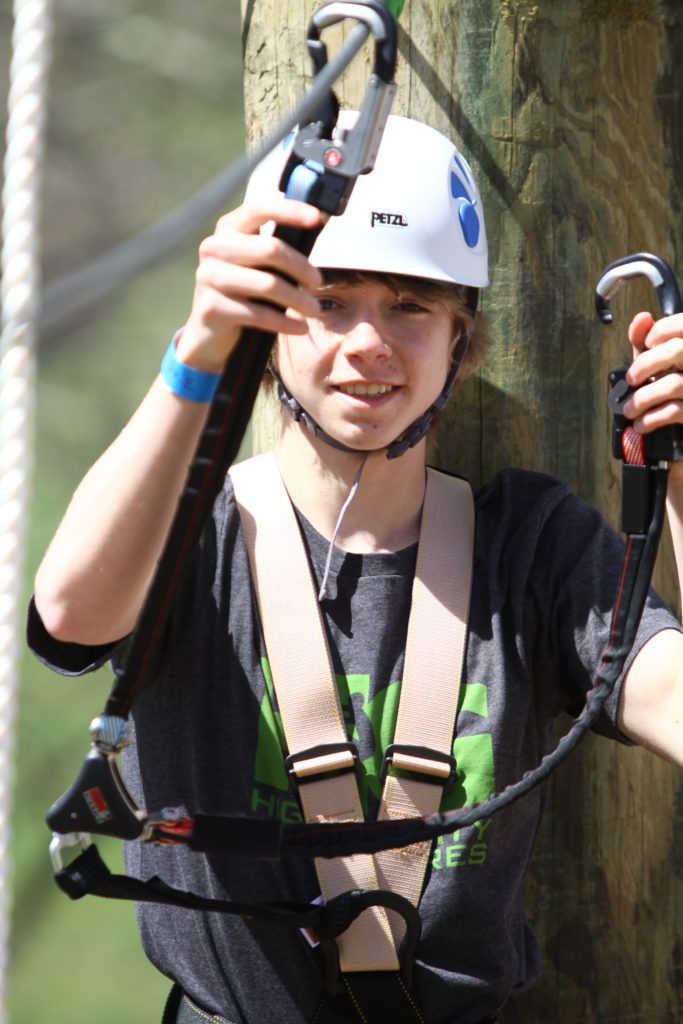 Smart Design for a Smart Belay
Westpark is designed to be used in conjunction with Bornack SSB; a static belay system featuring Safe Link technology that allows users freedom of movement while at height. A static belay is attached directly to the users harness and consists of two lanyards with clips or carabiners that are used to connect the user to the safety cable. Bornack's Safe Link technology eliminates the potential for a user to unclip both lanyards simultaneously which can leave them exposed to a fall from height by ensuring that one leg is always locked to the safety cable. A key system that attaches to the safety cable allows the user to alternate which clip or carabiner is locked. Bornack SSB makes safety cable transfers simple and efficient while ensuring that the user is always secure, reduces orientation time, and requires less direct user supervision.
Interested?
Click to receive a link to our exclusive project investment calculator, where you can estimate your capital investment, annual visitation, average ticket price and more.