Certification Requirements
Download the Challenge Towers ACCT Certification Matrix and learn more about the requirement and competencies for Level 1, Level 2, and Challenge Course Manager.
Spring 2018 Dates & Pricing
Price: $900 for low and high ropes certification (excludes travel and lodging).
**All sessions will take place in Blowing Rock, NC. In order to qualify for the certification, full attendance of Low Ropes session, High Ropes session, and Test day is required.
ACCT Level 1 or 2 Practitioner Certification
Properly trained staff are essential to your risk management program. Challenge Towers' trainers travel throughout the U.S. and abroad to deliver high quality and engaging curriculum for you and your staff.  We help trainees gain conceptual knowledge applicable to your site specific procedures and practices and technical skills that support sound risk management policy.
Our work with businesses and organizations in more than 30 states allows us to keep you current with evolving standards and best practices for a range of facilities large and small. Our trainings are built on a foundation of ACCT Standards and extend to include practical information about implementation and compliance with ANSI/ASSE z359 fall protection code and OSHA guidelines for staff working at height.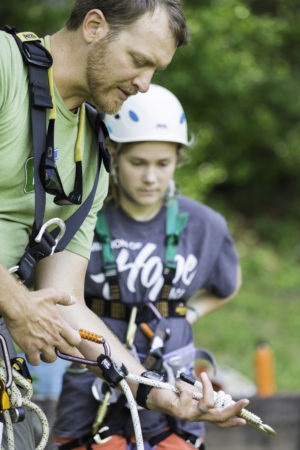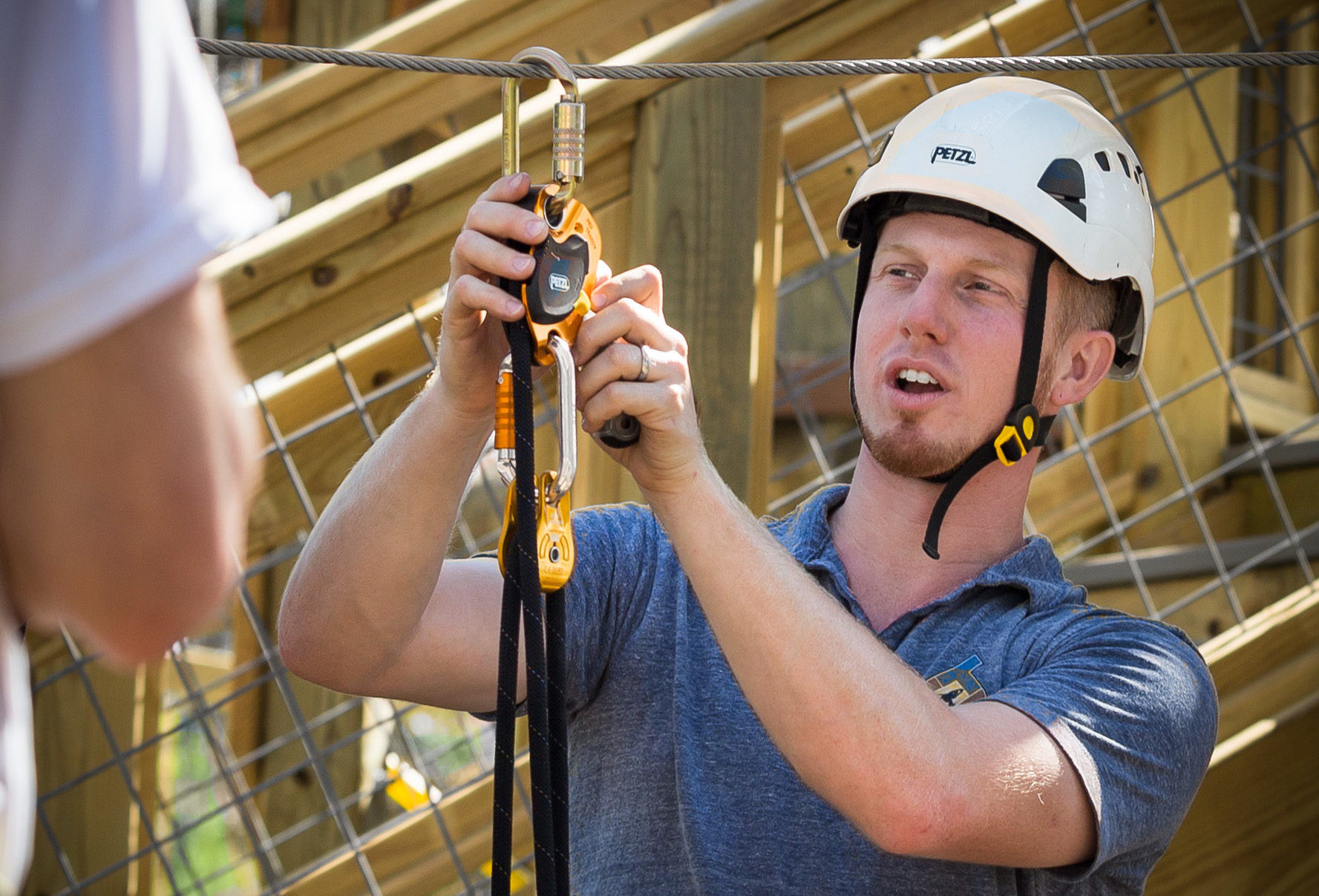 Challenge Towers was one of the first Professional Vendor Members accredited by the Association for Challenge Course Technology and we offer a wide range of site specific and open enrollment trainings and practitioner certifications.  Challenge Towers trainings are tailored to your operation and instructed by passionate and experienced educators.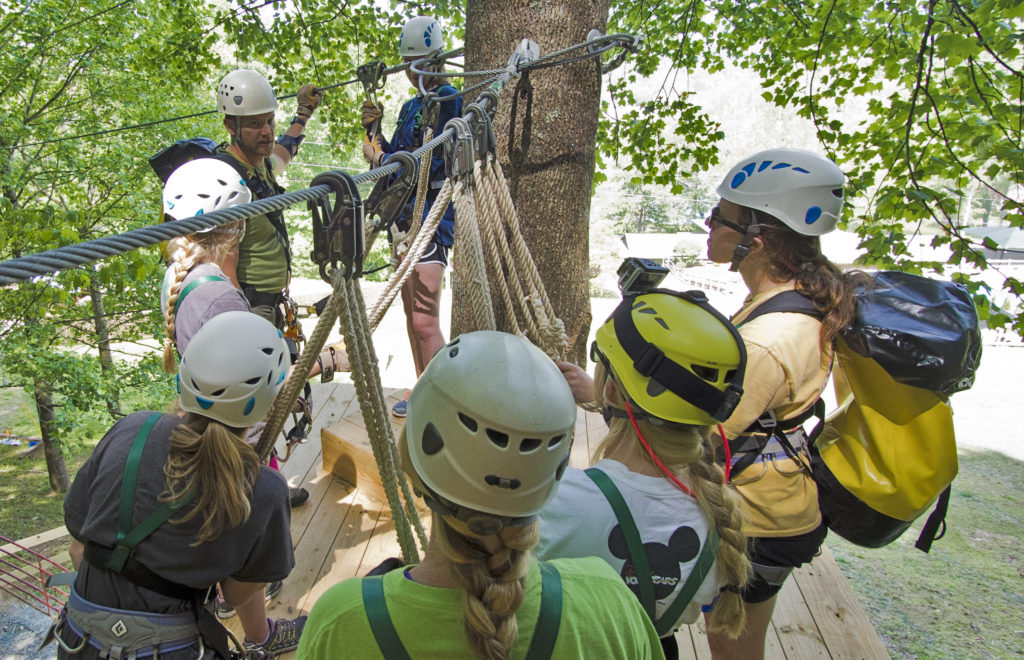 Over the course of the week, trainees will become learn about the following topics: Low Ropes - permanent and portable initiatives, High Ropes, Zip Lines, Giant Swings, specialty events, Climbing Walls, Facilitation skills, Advanced & Emerging Technologies, and Basic & Advanced Rescue Systems.
Our upcoming open enrollment program will concentrate on low facilitation skills and spotted challenge course activity standards for the first three days. The remaining days will include high ropes course basic operations & technical skills practice in preparation for the Certification test.
Questions? Visit our FAQ page for more information. Don't see your question? Drop us a line and we will be happy to answer any additional questions you may have. Or give us a call at 828-759-5282
Ready for a new
Adventure?