By Korey C. Hampton
So it's almost the end of your season. The kids have gone back to school, the tourist traffic is winding down, and you're exhausted from another busy, and hopefully successful year running a challenge course, zipline, or adventure park. Are you eager to lock the doors and run?
Not so fast. Before you head out for the winter there are a few things you need to do to set yourself up for success in the spring. Trust us, your 'future self' will thank you. Let's break it down in to five basic steps:
The course. We get it – you were busy this season, and there are undoubtedly a few routine maintenance items that were put off because there were too many people who wanted to play, laugh, and swing around on those elements to even think of closing them. Now is the time to run through your course and make a punch list. Then make a plan for getting them fixed before you open again and all those people come back to play. If you do small repairs in-house, get it on a calendar. If you use a Professional Vendor Member (PVM) give them a call now. Too many of us will wait until the spring, and they will be very busy – get ahead of the curve. Same goes for devices on your course that need to be re-certified like auto-belays, free fall devices and some braking systems. Take them down and get them sent out now, and you'll get bonus points for not leaving them out in the elements all winter.
The gear. The course probably isn't the only thing that saw some wear and tear this season. Take the time to inspect and inventory all the participant and staff PPE, and retire anything that isn't worthy of another season. Once you have a final tally you'll know if you need to buy anything before next season. The advantages to doing that now are that you'll have time to budget for it, plenty of time to talk to vendors about new products, and you'll get your order in on time to receive things by opening day. Is any of your current gear "adventure-scented"? Don't leave that funk to proliferate all winter, wash any soft goods (according to manufacturer instructions of course) and let them air-dry thoroughly before you store them away. Speaking of storage, make sure you don't invite mice or other critters to make themselves a very expensive nest – hang gear where they can't get to it.
The staff. We all know that facilitators and guides are a critical component in the success of your operation. Before they take off for school, winter jobs, or travel – debrief with them. Exit interviews can be an invaluable tool for learning and improving. Take the time to get their feedback on what went well, and what could be improved next season. Give them feedback on their performance, and if you want them back perhaps now is the time to talk about a raise or other incentive to encourage them to return. Of course, the more experienced staff you have returning the better, but either way it's best to know what you are up against so you have time to recruit, hire and train new staff to fill in the gaps. Lastly, have you thought of throwing an end-of-the-season get-together, to thank your staff and say 'goodbye for now'? It's a great way to get closure on your season, build good rapport with your team, and leave them with good memories that will make them want to come back.
The facility. As with your course, there are probably a few nagging things that need to get fixed. Nobody wants to start a fresh season dealing with the same reservation computer that always crashed, or that finicky air conditioning in the guest check-in area. Make a good first impression with your new staff, and show your returning staff that you heard their feedback and have put a priority on consistently improving their place of work.
The operation. The end of the season is the best time to review any incidents or accidents. Are there any trends? Did a certain type of accident happen more than once? If you can identify gaps in your risk management strategy now, you'll have time in the off-season to make a plan to address them. This could mean alterations to your course, improvements in your training program, or changes to your Local Operating Procedures (LOPs). All of these take time, and sometimes, expert advice. If you start this process now, you'll have time to hire a PVM for an Operational Review, take advantage of great learning opportunities at the ACCT Annual Conference, or reach out to other challenge course colleagues that might be able to shed some light on your operational concerns.
Now that you've gotten all that out of the way, you can relax knowing that you'll have the best possible experience when you return to open your course back up in the spring, and you will be well equipped to welcome all those smiling faces ready for adventure. So, get some rest this off-season, you've earned it!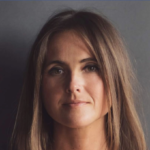 Korey C. Hampton was a guide for 15 years before becoming the Owner and Operator of a zipline canopy tour near Asheville, NC. She is Level 2 CCP and works for two area PVM's as both an inspector and trainer. Korey is also the Vice President of the North Carolina state zipline trade organization (NCAAA).