ACCT-Accredited Inspections
Challenge Towers certified inspectors take a thoughtful and hands-on approach in the assessment of critical components and equipment. Each inspection includes a comprehensive review of overall course design and constructions standards in addition to assessing the condition of trees, poles, cables, ropes, hardware and other critical course elements. An organized and timely report is returned outlining the inspector's findings including any required actions necessary to remain compliant with standards.  Challenge Towers inspects ropes courses, commercial aerial parks, zip lines and canopy tours for a broad range of commercial and non-commercial operators throughout the U.S. and abroad.
Serious About Standards. Raising the Bar.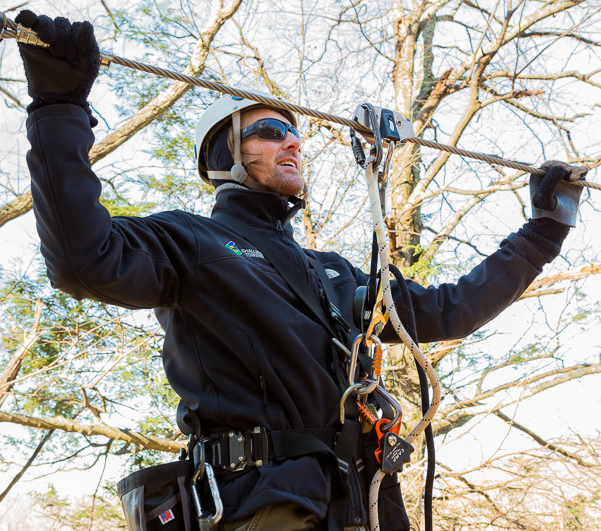 An independent annual inspection conducted by a qualified inspector is intended to identify critical issues that can render your course unsafe.  ACCT standards, insurers, and various states and municipalities require documented review of primary and critical facility components and program equipment.  Challenge Towers provides detailed inspection reports that outline required actions to keep your course compliant with current standards and helpful recommendations to improve course and programming efficiencies.
ACCT standards require operators to complete periodic internal monitoring of all components at the intervals specified by the facility manufacturer or other qualified person. Additionally, operators must complete a professional inspection by a qualified vendor no less than once per year. The professional inspection includes visual and physical inspection of elements, life safety equipment, and the condition of the environment around the facilities.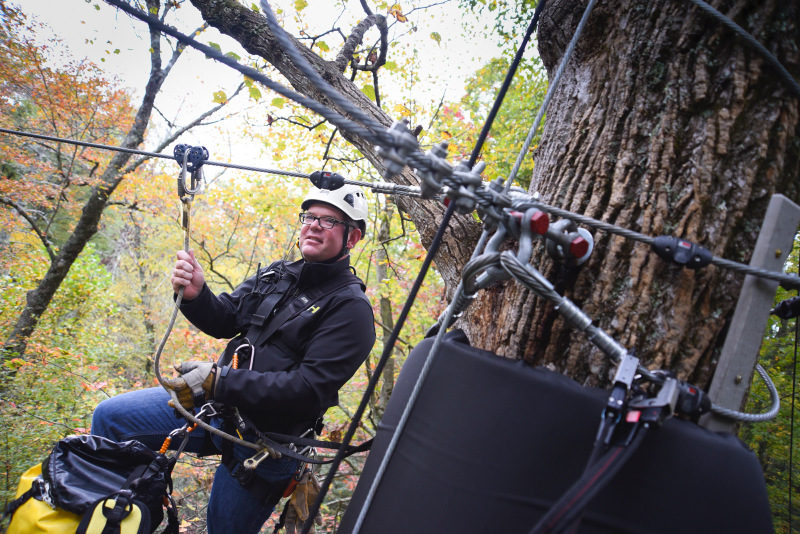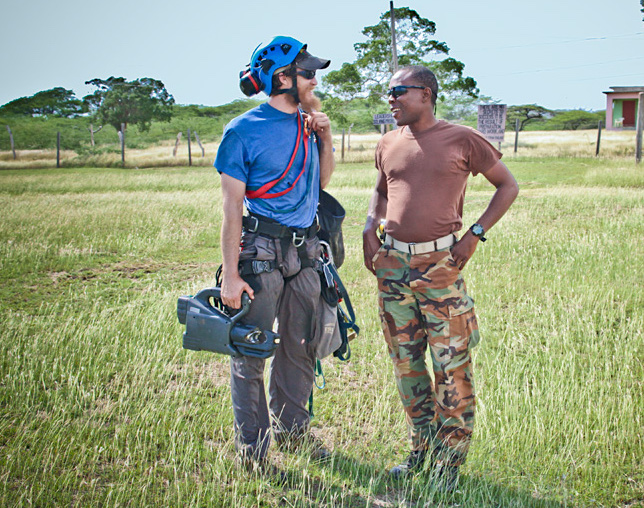 Recurring internal and annual independent inspections provide critical information to help care for your facility.  The information found in annual inspection reports from Challenge Towers serve as a valuable tool for short and long-term planning and budgeting associated with maintenance, repairs, and equipment replacement. Stay on top of problems and address them before they become issues.
Operational Reviews
Operational reviews examine the efficiency of your facility's standard operating practices, making sure that your facility is in compliance and operating at peak efficiency by providing specific and practical suggestions for how to improve your facility operations and risk management strategies.
Ready for a new
Adventure?